Leading Reliability - June 6th
Training, Application, and Reinforcing E-Learning and a Day Aboard The USS Yorktown

Join us at The Institute at Patriots Point for this unique event of education and applied learning with some of the top leaders in the industry for reliability, preventative, and predictive maintenance strategies. The afternoon sessions will provide application of the knowledge with simulations and "time on the tools". You will leave this session with reinforcing e-learning that you can take back and share with others in your organization. As a bonus, we are providing a leadership experience with a chance to fly the F-35 flight simulators. This is one-of-a kind learning event.
Location: USS Yorktown Charleston Mount Pleasant, SC
Date: Thursday, June 6th, 2019 (8am-4pm)
---
SEPCO Morning Session with Chris Tindell:
Bearing isolators can prevent oil changes, contaminant wear, and extend bearing life.
Rotating equipment is the heart of industry, and centrifugal pumps are second only to the electric motor in the industrial equipment population. Lubricating oil is the lifeblood of rotating equipment. When lubricants fail, machines breakdown and production stops. Research shows that oil contamination is the leading cause of bearing failure.
Ultimately, identifying and addressing the underlying causes of lubricant contamination improves system reliability and extends pump life. Ensuring the reliability of a simple oil seal directly impacts overall bearing and pump reliability. Improving the abilities of the oil seal, perhaps replacing it with an effective, non-contact bearing isolator capable of expelling contaminants may provide maintenance-free lubrication reliability.
Afternoon application session:
During this session you will learn the major sources of bearing failure and how to mitigate them. Understand how improved component selection in the lubrication system can mitigate early failure of pump system components. As well as, gain tips for ensuring lubrication reliability with bearing isolators.
---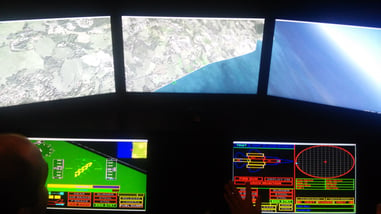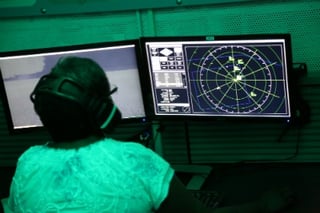 The After Event 4-6PM
The first 20 attendees to sign up and commit are invited to join us for the afterhours session from 4PM until 6PM. We will be in the USS Yorktown F-35 flight simulators. Here we will talk about mission (project) planning, communication and risk, and high speed execution, while doing barrel rolls, launching missiles, and destroying targets (competitors) in this one of a kind facility that is only available though Eruditio and The Institute at Patriots Point.
To register for this event, please fill out the form below and one of our representatives will be in touch with you with more specifics as we get closer to the event!
Registration for Leading Reliability June 6th