Leading Reliability Workshop- February 25th, 2020
Training, Application, and Reinforcing E-Learning and a Day Aboard The USS Yorktown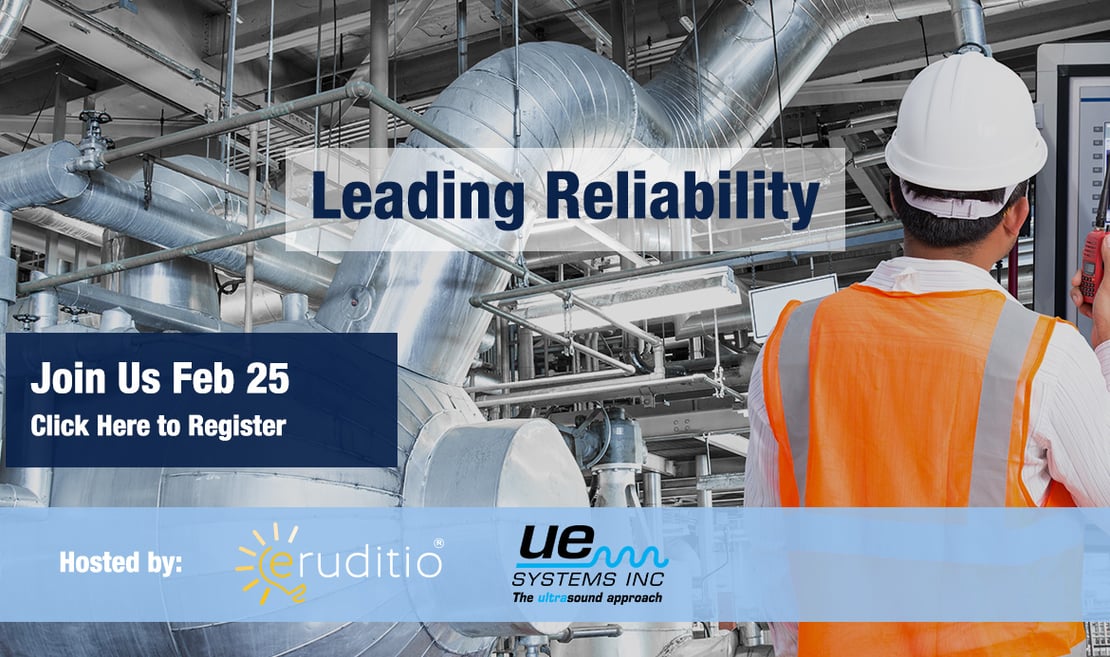 Join us at The Institute at Patriots Point for this unique event of education and applied learning with some of the top leaders in the industry for reliability, preventative, and predictive maintenance strategies. The afternoon sessions will provide application of the knowledge with simulations and "time on the tools". You will leave this session with reinforcing e-learning that you can take back and share with others in your organization. As a bonus, we are providing a leadership experience with a chance to fly the F-35 flight simulators. This is one-of-a kind learning event.
Location: USS Yorktown Charleston Mount Pleasant, SC
Date: Tuesday, February 25th, 2020 (8am-4pm).
---
UE Systems & Eruditio session with Matt Thornton and Shon Isenhour: Failure Detection with Ultrasound and RCA
Shon Isenhour, from Eruditio and Matt Thornton, from UE Systems will be teaming up to take the attendees on a journey from failure to detection through corrective action. Utilizing techniques including predictive and preventative maintenance, root cause analysis, and implementation strategies. This session will provide an understanding of how preventative and predictive maintenance, problem solving and corrective actions can be used to drive a more reliable culture. The steps will include Detection, Identification, Investigation, Root Cause Analysis, Implementation, and Verification.
UE Systems Tony Mowry: "New Advancements in Remote Monitoring Using Ultrasound"
In this session we will talk about using ultrasound for remote & condition monitoring. We'll discuss everything from using handheld instruments to implementing sensors to 24/7 monitoring of critical assets. We know every plant has different needs (& budgets!) but that doesn't mean you can't improve reliability. Ultrasound provides for the earliest indicator of a potential failure allowing you more time to plan & schedule your repairs – all you have to do is listen to what your assets are telling you. Don't miss this information-packed session.
Eruditio Afternoon Application Session:
In the afternoon session we will be completing two hands-on activities to demonstrate maintenance planning and project implementation best practices. They will be energizing and enlightening and will provide a great story to tell when you return to your site.
UE afternoon application session with Matthew Thornton:
In the manufacturing industry, maintenance and reliability is a key factor in the production of goods and materials. Airborne and structure borne ultrasound is a leading technology necessary for world class PM/PdM/RCM program for rotating equipment, lubrication best practices, steam, valve, and electrical inspections. Matt Thornton from UE Systems will be taking us down the path of utilizing ultrasound inspection tools/sensors in your facility to improve the health of these assets, decrease unplanned downtime, and pave the way for a successful and proactive program.
---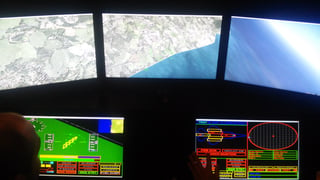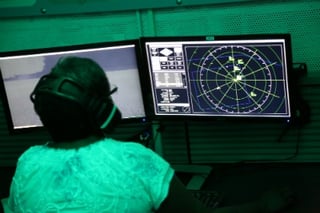 The After Event 4:30-6 PM
The first 20 attendees to sign up and commit are invited to join us for the afterhours session from 4:30 PM until 6PM. We will be in the USS Yorktown F-35 flight simulators. Here we will talk about mission (project) planning, communication and risk, and high speed execution, while doing barrel rolls, launching missiles, and destroying targets (competitors) in this one of a kind facility that is only available though Eruditio and The Institute at Patriots Point.
To register for this event, please fill out the form below and one of our representatives will be in touch with you with more specifics as we get closer to the event!
Registration for Leading Reliability February 25th